A Complete Guide to Choose Right Decking Material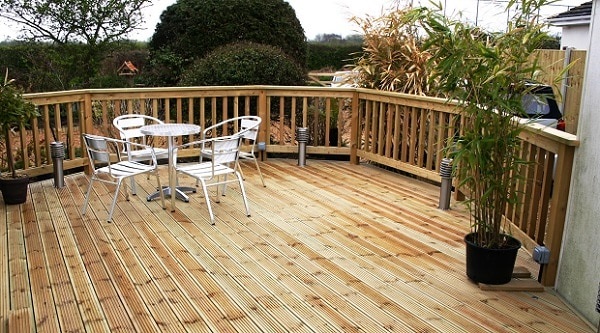 If you are thinking of replacing your existing decks then it is good to first look for repairing and maintenance options as new deck would cost you huge money. However, if you are looking for new deck as an addition to your home or as a replacement to the existing one, then it is better to first decide the material that will suit your decking requirements. Self-inspection would only help you in recognizing the need for repair. The decision of repairs and replacement would however be taken by the experts. There are many professional deck repairs and construction service providers to help you through the decision. Karma Home Designs offer end to end support in decking repairs and construction. They have team of experts who would inspect the site and also guide you through the process of repairs, construction, and reconstruction. 
Whether you are planning to construct new deck or looking out for options to replace the existing one, choosing the right material is quite an important consideration. Here are some popular materials used to build strong and elegant deck that would add extra space to your home. 
Plastic – Materials like polyethylene and PVC are used in this type of material.  Plastic decks are also constructed from 100% recyclable material like plastic lumber. It is affordable, durable, and low maintenance. This material doesn't decay but there are chances of it getting slippery due to constant water retention. Aesthetically speaking, plastic cannot be compared with natural hardwood. 
Natural Wood – This is premium material that goes well with people having inclination towards natural materials. If budget is not a problem then opting for natural woods like red cedar and redwood be a great choice as these woods have natural oils that offer protection against bugs.
Pressure Treated Lumber – This is one of the popular materials used for decks. It is chemical treated natural wood. It is better than natural wood as the chemical treatment keeps rot, fungus, and bugs away. People looking for 100% natural material would not like it due to the chemical additives. Again this material is expensive and would be suitable for only those having higher budgets. 
Composites – It is for those looking for midrange pricing. Composites are made by combining plastic and wood fiber. It is durable and won't decay like natural wood. Those looking for completely natural look would not prefer it much. 
Select the right material and you can enjoy the best decking experience for lifetime.