Can I lose weight specifically on my stomach?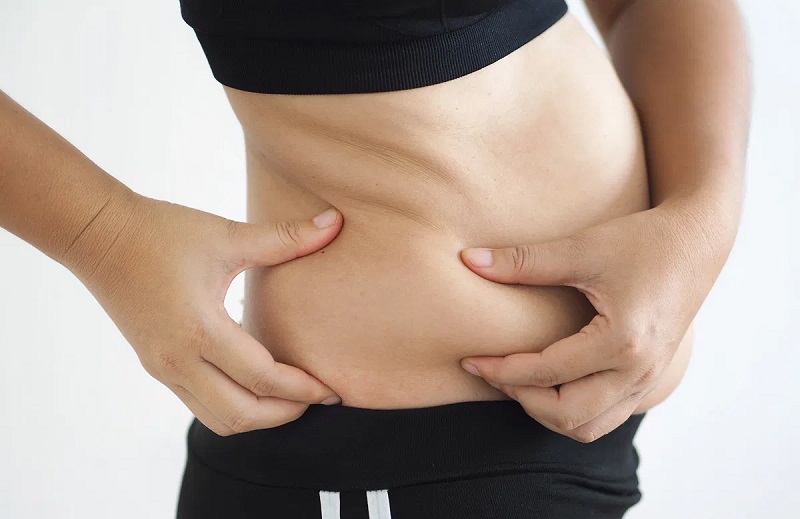 There are two most asked questions, "can I lose weight specifically on my stomach", and "what do I need to eat to get a flat stomach?" fortunately, the later has a proper answer. Your diet has to be right so that the pounds drop and the muscles become visible. Because if you burn as many calories as you eat, the fats will not decrease. It takes a negative calorie balance. It's not just how much you eat that matters, but what exactly you eat. However, the first answer is "NO". Selective weight loss is not possible, and abdominal muscle training alone is unfortunately of little use in the fight against stubborn belly fat.
The right nutrition for a flat stomach
It is not rocket science to reprogram the body to be slim. With a few practical tips for everyday life, you can push your diet towards a flat stomach. It is less about elaborate cooking and more about clever planning and shopping. Those who keep asking how to lose belly fat, we'll tell you the best nutrition tips for a slim stomach.
Clear out your fridge and kitchen cupboard
Before you start your project for a slim stomach, first properly muck out your fridge and kitchen cupboard. Sweets, finished and unhealthy frozen products, alcohol, white flour products such as biscuits or toast, as well as fatty sausages are unfortunately not allowed to start. Otherwise nothing will happen with the flat stomach. It is best to always eat as naturally as possible and avoid industrially processed food. Meat shouldn't end up on the plate every day.
Lose weight in the long term instead of crash dieting
Losing weight requires patience and perseverance. In combination with endurance and weight training, you will quickly see your first successes and soon a flat stomach. Try to be low in carbohydrates. If the carbohydrates stored in the body's cells are not required for exercise, the body converts them into fat. Limit the amount of pasta, rice, bread, potatoes, and other carbohydrate and starchy foods to a maximum of one serving per day. In the evening, it is best not to use any carbohydrates at all.
Regular meals will help you lose weight on your stomach
Plan 3 regular meals a day. If necessary, you can overcome hunger between large meals with snacks such as fruit (2 servings a day), vegetables (3 servings a day) or a handful of nuts (unsalted). Another good tip when it comes to losing weight: cottage cheese is low in calories, rich in protein and is quick to fill you up in between meals. Also pay attention to the energy density. In other words, eat large, low-calorie portions, such as a large salad.
Eat right before and after exercise
Even when losing weight, there should be no shortage of supply during sporting activities. Eat something small, like a banana or a few nuts, 1 to 2 hours before and after your workout. Try not to eat anything for up to 60 minutes after exercising, to take advantage of the after burn effect. After the workout, only eat protein-rich, such as lean chicken with vegetables, no potatoes or rice. Don't forget to plenty of drink.
How do I get a flat stomach quickly?
If you absolutely have to train for a certain date when your stomach should look perfect, such as a photo shoot or a beach vacation, you should completely avoid carbohydrates for the last 10 days. In plain language: Pasta, potatoes, muesli, bread and rice are now completely removed from the menu. Sounds hard and it is. However, you will be rewarded with a super flat and slim stomach that is impressive.