Four Tips to Choose the Right Balloons for your Party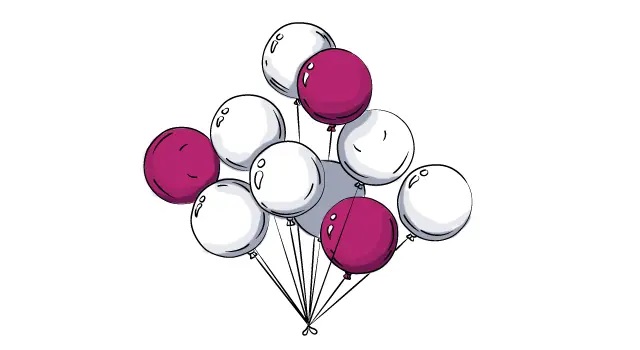 Even if balloons are common party items, a lot of people still find it hard to find the right kind of balloons for their events. It begins with picking the right provider of party supplies. You want one that will help you pick the right type, colour, and size of balloons for your event. If you are on the market for party balloons, it is important to have an idea of what is available to you. With a lot of balloon styles to choose from, picking the right one can be confusing.  The tips below should be able to guide you:
Determine How Many Balloons you Need
You will need to have an estimate before you contact suppliers. Think about design options. For example, do you want a balloon arch or a massive garland of balloons? The number of balloons you need depends on factors such as your venue, theme, desired outcome, and budget.
Know the Varieties
Being able to identify the most common kinds of balloons will let you make a more informed decision. For instance, wholesale latex balloons are an excellent choice if you want solid colours to match the event's theme. Also, they can last a long time. In general, an 11-inch latex balloon often lasts between 12 and 20 hours if filled with helium. Air-filled balloons may last for two weeks. 
Other types of balloons you can consider include foil balloons, bubble balloons, and cloudbuster balloons. Foil balloons are known for their shiny surface and reflective qualities. They are quite lightweight and can last longer than other kinds of balloons. Bubble balloons have a similar texture and appearance of bubbles. They feature a flexible plastic for its material. Lastly, cloudbuster balloons will fly for some days. They can fight the sun's harmful rays.
Explore Custom Options
 If you want to add a unique character to the rest of the décor at the event space, consider customizing your balloons. There are a lot of customization options if you pick a supplier that specializes in certain balloon arrangements. 
Consider where you will Place the Balloons
If you are going to place the balloons outdoor, you will have to consider the possibility of rain or sunshine. Where you will place the balloon will help you decide the type you must opt for. Additionally, think about inflating the balloons at the party venue. But, you can also make arrangements to have inflated balloons delivered to the party venue on the day of the event.