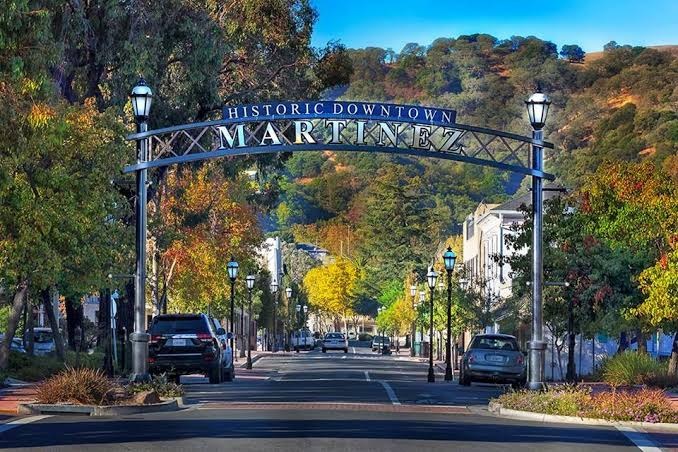 Overview
The beautiful town of Martinez can be found in California, US. It is the seat of Contra Costa County. Folklore has it that it is where the famous cocktail 'martini' originated from. Whether this has ounce of truth to it or not, you can be glad with the fact that the city has lots of best things in store for you, and they are way better than a glass of martini. It wouldn't take a genius like the Martinez native John Muir to figure them out as you'll see it for yourself once you set foot in the town's soil.
Things to Do
Enjoy the vast greenery of the marina which has well-marked trails and playgrounds. Don't forget your rod and bait as it has a pier where you can go fishing. Go hiking or biking around to have a glimpse of the area. Various public golf courses scattered around the city will tell you that it is tee time, so keep your golf balls and clubs handy. If nature appreciation is your thing, have a blast at the vast networks of green parklands which you can explore on foot or on a bike while you breathe in Martinez's natural wonders.
Best Museums
History and nature collide in the most visited attractions in Martinez. The John Muir National Historical Site is a must-see point of interest in own. It is the home of the man who was known for his love for the environment. Get a chance to see where he lived and wrote. A trip would include a visit to the 17-room mansion and its well-preserved furniture, hiking into the orchard, and a stop at the historic adobe. Another touristy spot is the Martinez Museum that features artifacts and memorabilia concerning the town's history including its prominent locals like Don Ignacio Martinez and Joe di Maggio. Book your Martinez Hotels with Reservations.com.
Restaurants and Dining
Martinez has a Mexican heritage and it is definitely evident in the regional mouthwatering dishes that you ought to try. Try nachos and other similar popular dishes in Cinco de Mayo and La Tapatia. If this cuisine does not suit your liking, keep your worries aside as there are lots of different gastronomies that you can munch on. Grab a bag of Japanese dishes in Hanabi Sushi. Dishes with Italian twists can be found in Louie Bertola's Restaurant. Yanni's Greek Café, meanwhile, will satisfy your cravings for Souvlaki and Pastitsio.
Best Town Square
Martinez is one of the oldest cities in the state, and most of its historic buildings are to be found in its downtown. The tree-lined streets house 19th century structures that have contributed into the rich culture and heritage of the city. The first city hall, hotel, mercantile store, and other establishments were built on Main Street. Among the few surviving edifices are the National Bank of Martinez which is now known as Bank of America, the McMahon-Telfer Building which used to be a multi-purpose hall for dances, fight arenas and travelling shows, and the Bell Telephone Company building. Both the Martinez and Contra Costa Historical Museums are situated on Main Street as well.