Step by Step Guide to Insurance Claims for Flood-Damaged Cars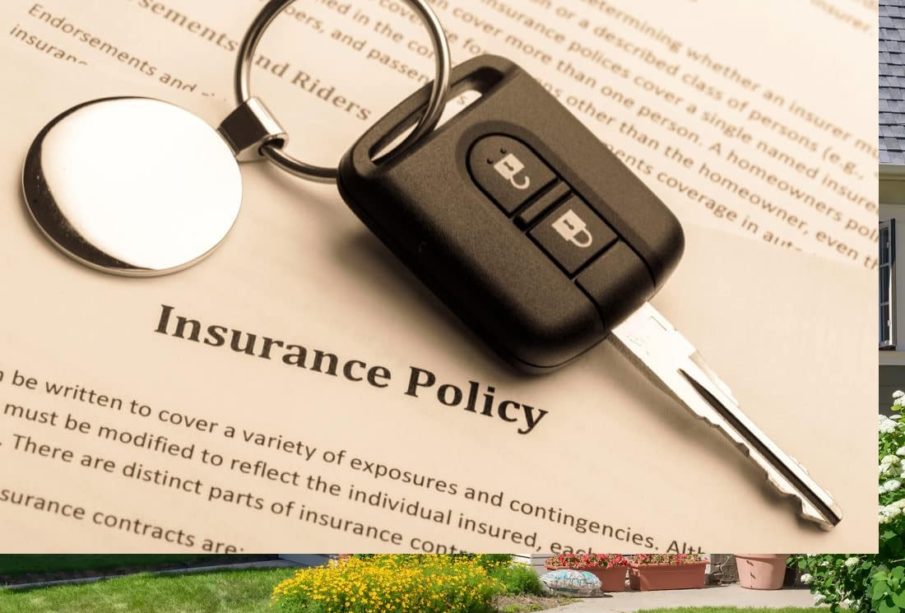 While rains bring a lot of joy to farmers and children, they can be tough on your beloved four-wheeler. Driving a car during monsoon exposes it to a higher risk of accidents, especially since the condition of roads goes from bad to worse. Also, waterlogging causes a serious threat to the engine of your car. If you live in an area that is prone to floods, then being proactive can ensure that your car remains safe when the rain gods come calling. While having elevated and protected parking is a good way to keep your car away from floods, most cities don't allow people the luxury of such parking areas. The other thing that you can do is buy a comprehensive motor car insurance policy that offers protection against damage or loss due to natural disasters like floods.
However, with certain areas in the country still locked down and offices running with reduced capacities, insurance companies are encouraging online purchase and renewal of four-wheeler insurance policies. So, if your insurance has expired, renew your car insurance online and ensure comprehensive coverage for your car in the monsoons.
Step by Step Guide to Claim Insurance for a Flood-Damaged Car
If you have purchased comprehensive insurance for your car and floods have damaged your car, then here is a step-by-step guide to help you file an insurance claim.
1. Inform the Insurance Company
As soon as you discover that your car has been damaged due to floods, you must ensure that you contact your motor car insurance company and inform them about the same.
2. Provide complete details
The insurance company will ask you a series of questions to understand whether the car was parked or being driven when it broke down. They might also want to know other details to ascertain the validity of your claim as per the terms of the policy.
3. Store the claim registration number
Once the company registers your claim, you will be given a claim registration number. Ensure that you store this number carefully as you will need it for all further interactions with the insurer regarding the claim.
4. Towing of the damaged car
Once the above three steps are done, the insurer will schedule a pick-up time and tow your vehicle to the nearest authorized garage.
5. Survey of the damages
The insurer will send a surveyor to assess the damage to your car. The company will also consult with the garage team and determine the total cost of repairs. It will inform you about the cost payable by the company and the cost that you have to bear. If you find that the insurer has not approved the claim based on the terms of the policy, talk to the company and get it confirmed.
6. Acceptance of the claim settlement amount
The insurance company will send the surveyor or someone from the garage with a claim approval sheet. You need to sign it once you are satisfied with the claim amount. Also, keep a copy of this sheet with you.
7. Repairs
Check with the garage team about the time it would take to repair your car. Follow up regularly to ensure that the repair work is on schedule. Before beginning the repair, the garage team will give you a checklist of things that they are going to repair. Go through it carefully and sign it only after you are content. If you are liable to pay any amount, it will be due at this stage.
8. Receive your car back
Once the garage has completed the repairs, receive your car back through delivery.
How to Get the Full Benefit of Car Insurance During Monsoon?
As you can see, the insurance claims process for flood-damaged cars is simple and hassle-free. Always go through the exclusion list of the policy to ensure that you are not using your car in a manner not covered by the insurer.
Also, if you live in a flood-prone area, then you might want to get a comprehensive four-wheeler insurance policy that offers an umbrella cover for any damages due to floods. A third-party liability policy will not cover any damages to your car. Along with a comprehensive cover, carefully select your add-ons, including engine protection cover since the biggest problem in a flood-damaged car is related to hydrostatic locks where the water enters the engine and stops it, a zero depreciation cover, roadside assistance around the clock to help you get the vehicle towed if it gets stuck due to floods, etc.
Here are some things that you should ensure if your car is submerged in water:
Disconnect the battery

Do not switch on the ignition if the car is submerged in water

If the water recedes, do not try to attempt to start the car by switching on the ignition or push-starting it

Check your brakes even if the car is not completely submerged and drive carefully
Summing Up
Remember, to ensure that your vehicle is covered against damages due to floods, you will need a comprehensive insurance policy for your car. If you find your car damaged due to floods, then the steps mentioned above can help you get your claim processed with ease. Good Luck!