Tbilisi or Batumi: Which is the Better Option for Property Investment?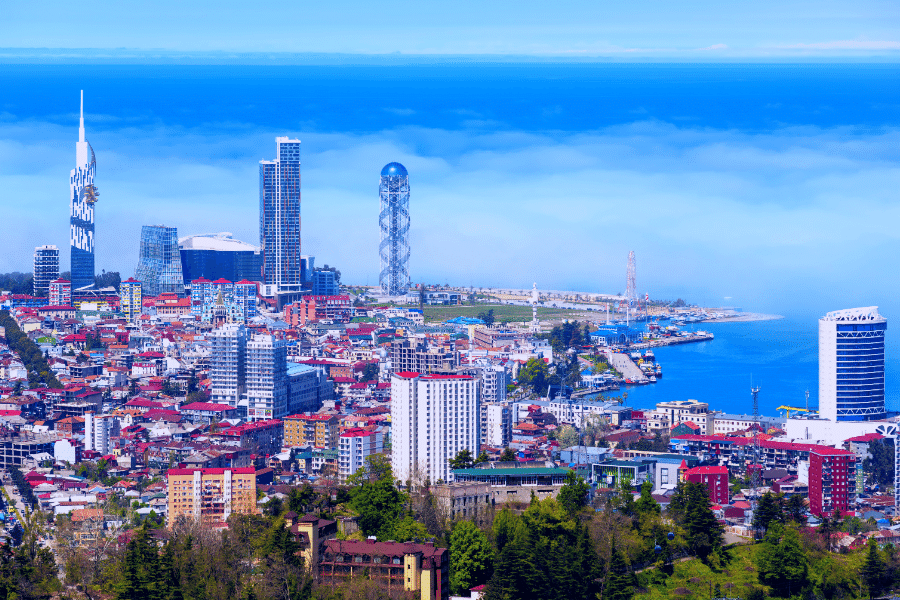 When the name Georgia is mentioned, what runs through most people's minds is a special land with an impressive culture, picturesque cities, and Caucasus Mountains. Well, the country has a lot more to offer, especially for real estate investors. Because of its attractive pro-business policies, investors from the US, Europe, and Asia have developed a lot of interest. For example, investors only need to buy property to get citizenship in the country. 
If you want to take advantage of this high-potential property market, there are two high-potential regions that you should target, Tbilisi and Batumi. This post takes a closer look at the two to help you answer the question, which is the better option for property investors? 
A Brief Note about Georgia
After suffering economic crisis and internal turmoil under the Soviet, the country has changed so much and is now a different place, a destination bubbling with huge potential. It is ranked second when it comes to safety, cost-effective lifestyles, and a friendly environment for both visitors and locals. In its 2019 UNTWO, Georgia was ranked fifth on the list of the fastest-growing tourist destinations. In 2020, the country received 2-million tourists, and the number grew further by 10% to reach 8.7-million in 2019. 
World Bank has ranked the country at number one in economic reforms on the globe, and the efforts are evident in the large number of investors heading there. So, if you are considering Georgia for investment, the country is growing fast, offering impressive opportunities for better returns on investment. So, here is a closer look at Tbilisi and Batumi for property investors. 
Why You Should Invest in Tbilisi Property Market 
In 2018, the property market in Tbilisi grew by about 31% compared to the previous year. In addition to a large number of property-related transactions, price/square meter also shot up by about 6% for residential units. The new building regulations of 2018 also helped to improve the quality of buildings but pushed down the number of permits for new houses. The effect is a possible price increase because of low supply and high demand. 
Tbilisi, being the capital of the country, is an international hub. Therefore, properties to accommodate local residents or visitors will always be in high demand. Most areas of the city, from Saburtalo to Ortachala, are expected to continue attracting investors in the coming years. Although buying property in Tbilisi is expensive, you are sure of getting impressive returns on investment. 
Batumi Real Estate Market 
Batumi is another high-potential property market, and like Tbilisi, it is growing rapidly. With its huge buildings and blue sea, a lot of visitors come to Georgia to visit Batumi and explore its neighborhoods. If you are targeting long-term investment, especially in the tourism niche, this will be a great place to consider.  Right now, the prices of property in Batumi are still low and are attracting investors who find Tbilisi too expensive. So, grab your opportunity now!
Tbilisi and Batumi are two areas in Georgia that will never disappoint. If you want to make quick returns from your investment, Tbilisi might be a better option because it is the country's capital, and the demand for property is also high. It would also be a great place for rental property. For an investor targeting long-term investment, especially in the tourism niche, Batumi is the way to go. To make the right decision and craft a good strategy, consider working with professionals in real estates, such as John Dodelande.