Best things To Do in Courmayeur in All Seasons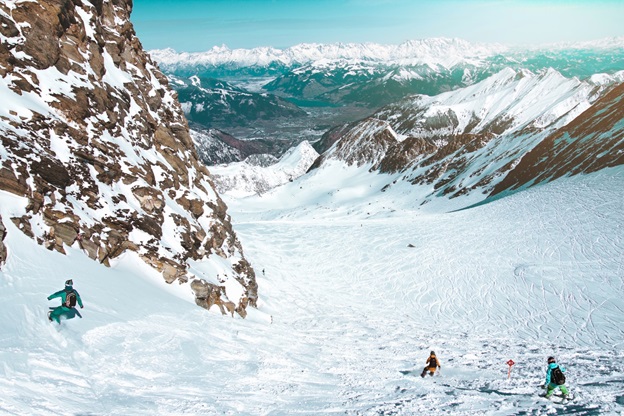 The Courmayeur is a progressive village located in Italy. It is one of the countries that are busy with tourists because of the activities and places that you can visit. If you cannot decide which season to go to, you don't need to over think because whether you visit it in the cold months of winter or during the warm days of summer, you will still have a worth it journey. Here are the best things that you can do in Courmayeur, whether its winter or summer season.
Things to do in Courmayeur in summer
Try the cable car ride to see the snow-capped peaks.
If your destination is in Punta Helbronner, it is recommended to try riding the cable car. You will see a fantastic view of the mountains and forests throughout Courmayeur. Even though it is the summer season, you will still be amazed by the views of the mountains covered in snowflakes. Make sure that the weather is good so you can have lunch on the terrace while feeling the cool breeze while being surrounded by an enchanting beauty of tall mountains.
If you ride the cable car, there are stopovers. The first stopover is the Pavillion, which is the botanical garden. It houses 900 species of plants and flowers, some of them are rare plants that you can only see in the mountains of Italy. Another destination that you can visit on the cable car stopover is Europe's highest heated open-air mountain swimming pool where you can swim and be refreshed.
Do white water rafting excursion.
If you like an adventure, one of the best things to do in Courmayeur is to try rafting. White water rafting is best to do in the summer season, where the waters are not too cold. You will surely have an adrenaline rush as you pass through the rapids. This is a beginner-friendly activity because an experienced guide will be with you to ensure your safety.
The white water rafting is a moderate activity together with your family and friends. You can either have the 2-hour, ½ day or 2-day rafting excursion. While rafting, you will get a chance to see stone formation and appreciate the forested mountainous area.
Horse riding in Courmayeur, Aosta Valley
Riding a horse is a means of transportation in Courmayeur in the past but, nowadays, it is one of the best ways to see and explore the beauty of Aosta Valley. The autumn and the summer season is the best way to have sightseeing together with a horse if you are not an expert in riding a horse, no need to worry because there are skilled equestrians in the area that is willing to teach you or be your guide.
Things to do in Courmayeur in winter
Enjoy skiing and snowboarding.
Skiing and snowboarding are everyday activities done during the winter season. These are the best things to do in Courmayeur during the winter season because this place has excellent slopes. There are five areas for skiing catering to different ski levels.
Enjoy skiing even at night because the Courmayeur ski lifts operate until midnight, so it can still transport you back to your hotel. You can either ski or snowboard in Chamonix and La Thuile. No need to bring full gear because you can always rent for an affordable price.
Ride the Skyway Monte Bianco.
The Skyway Monte Bianco is on the list of the 8th Wonder of the World. Riding on it feels like you are on top of the world. If you are afraid of heights, you might not enjoy it because you will be traveling in a high altitude with a glass cabin that gives a 360-degree view. It is not just an ordinary cable car that will transport you from point A to B, but it also has three stopovers that you can visit.
Visit the LaFeltrinelli Book shop, which is the highest library in Europe. If you got hungry during the trip, there is a restaurant that you can go to one of its stopovers where you can elevate your sense of taste through a luxurious Alpine meal. The last stop is the botanical gardens, which are renowned as the world's highest natural garden.
If you are not into skiing or snowboarding but you want to try doing a snow activity, dog sledding os one of the best things to do in Courmayeur. There are 3-4 dogs, usually a Siberian husky or Alaskan malamute that will serve as your guide in exploring the area. All you have to do is to sit comfortably on the chair while enjoying the view of the place.
Things to Do in Courmayeur Anytime of the Year
Paragliding over Gran Paradiso National Park
If you want to fly together with the birds, try the paragliding flight for you to see stunning landscapes as you descend slowly on the grounds. This is one of the activities that you can do, whether in summer or winter. If you do it in the summer season, expect that the flight will be longer due to the warm air thermals. Doing it in both seasons will give you a majestic view.
Eat dinner on the mountain.
Eating on the mountains during the winter season is a usual thing, but not all facilities can operate until midnight. If you visit Courmayeur, dining in at a restaurant at night time while enjoying the cool breeze is a must-try. There are also bars where you can socialize and be wild while warming up your body with alcohol. Most restaurants offer the delicacies and dishes that are proudly Italian style.
Final Thoughts
When you are in Courmayeur, you will not run out of activities that you can do. Whether you are an adventurous type of person or you just want to enjoy the nature and relax, there are sweet spots that you can go to. If you decide on your next trip to this place, it is best to plan to have a convenient and less-hassle adventure.