Everything You Should Know About Interior Door Painting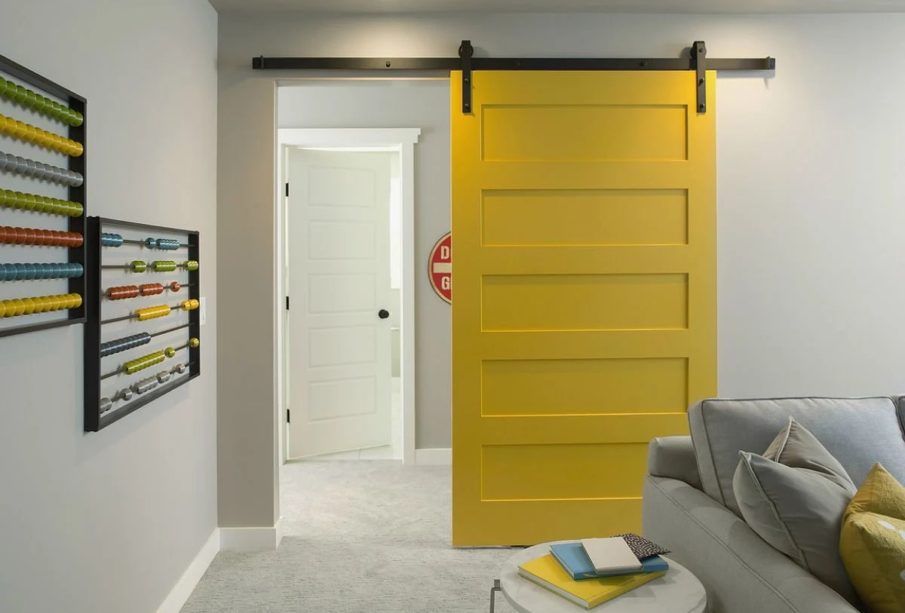 Painting an interior door might seem like a small task, but it can bring about a striking impact on the entire room's overall appearance. What seems easy from the surface is actually a tedious task and can give poor results if done in haste. If you plan to paint your interior doors, you should not begin without reading this epic guide. It has everything you should know to ace your interior door painting job.
Identify the Previous Paint
First thing first, you cannot begin without identifying the earlier applied paint. It is essential because identifying the paint will highlight whether the door needs priming before paint application or not. You can use a rag soaked in rubbing alcohol to rub against the door. If nothing comes after rubbing, it implies your door previously had oil-based paint.
You may have to apply a prime in this case if you want to apply a fresh coat of latex paint. On the other hand, if some paint transfers on the rag, it implies the door was earlier painted using latex paint, and you don't have to use fresh prime before applying a new coat of your favorite color.
Invest in Quality Tools for Premium Finish
To get a professional finish, you have to use top-rated tools. Purchase a 2 to 2 ½-inch sash brush to smoothly paint the door and trim. If you prefer a paint roller over a brush, go ahead with the one having microfiber roller sleeves as it holds more paint and gives a flawlessly smooth finish than a foam-based roller.
Pro tip: while choosing paint for your interior doors, pick the one with semi-gloss or gloss finish than an eggshell or flat one. A surface painted with gloss or semi-gloss finish is easier to clean compared to other options. This way, you can maintain a clean finish for an extended period.
Pick the Right Shade for Trim
Love painting your interior doors with light neutral shades? If yes, use the same shade for the surrounding trim. On the other hand, if you choose dark shades for your main door, pick a neutral tone trim or complementary off-white trim. Whenever professional painters paint the door with a dark color, first paint the trim at least 24 hours before and secure it with a good painter's tape, so it dries up properly. If you're unsure of what color to choose, you can pick something beautiful in contrast with the exterior wall paint color combination.
Detach Correctly & Fill Holes and Cracks
Whether you're paintingwaterproof bathroom doors or kitchen doors, you have to detach it from the hinges to ensure that the paint doesn't spill on the ground. For best results, remove the entire door from hinges and place it on the work surface. Don't forget to remove the doorknobs too. Once done, you should look for holes or cracks on the door and fill it with a top-notch wood filler or spackle.
Paint Without Any Break
If you hate patchy finishes, complete the paintwork in a single go. Taking even a few minutes to break in between will result in uneven drying of paint, ultimately leading to a patchy finish.
To complete the work like a professional, be sure not to miss out on a single point shared above. If you don't have much time, go ahead with a paint sprayer. Additionally, you can use a brand new doorknob to give it an entirely new and eye-catchy look. A doorknob with a great design isn't expensive, so be sure to change it after the pain gets dried up.