Fundraising for Daycare Made Easy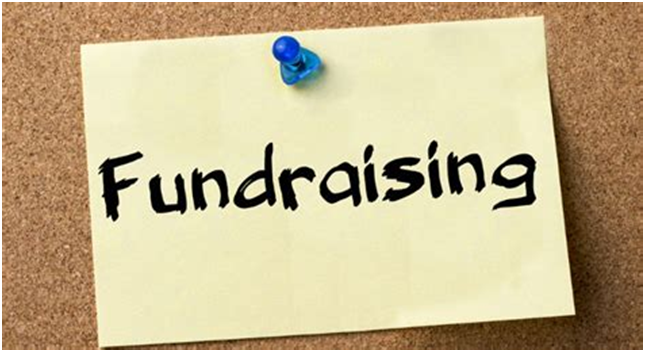 While most parents would love to stay at home to take care of their children, it's not always possible, the good thing is daycare facilities are there to help. Daycares provide excellent child care, however, most of them run on limited funds. It is difficult to run a daycare center, especially on a limited budget. There are many expenses for the operation like supplies, toys, food for the children, wages of staff and utility bills. Increasing tuition fees can be tough especially when they start losing enrollees. As much as possible, daycares avoid such a move. To cover up for cost, daycares facilitate fundraisings.  For the best preschool and elementary school fundraising solutions, visit www.fundraisingzone.com
Most daycares choose to sell products with a fundraising company. Fundraising companies offer you to choose from a wide variety of items to sell. Items can be anything from candies, cards, calendars, photobooks, candles, etc. Though these items are easy to sell, you will still need to do proper computations. Since you are purchasing the items upfront, profits may be eaten away if you cannot sell the entire inventory you bought. For daycares with a very limited budget, this fundraising method may not be appropriate.
One fundraiser to consider is if you own the daycare building. If this is the case, then you can rent out space at night or even during the weekend to some groups or organizations, like the local church group, other children's group, etc. By doing so, your daycare center gets to earn extra income on times when it is idle. If you don't own the space, you may ask the landlord if you can rent out space on a subcontracting basis.
Parents are very much willing to help any daycare fundraiser, especially if the fundraising directly benefits their children. You may ask parents to bring in some shoes that are no longer used. You will be amazed that the shoes are still in good condition. Why? Because kids grow fast, they outgrow their shoes faster than you can imagine. These gently used pairs of shoes will hold a good price for re-sell. If you don't want to do a sale, you may want to reach out to a facilitator. A facilitator will evaluate your shoe collection and pay for what they're worth. It's easy money without any hassles.
How about a penny drive? This daycare fundraiser is one of the most popular. There is no upfront cost, as the containers used are all recycled. A penny may seem to be of little value but collectively, they can add up to a big amount of money. By asking parents to drop in their spare change for say, a period of one month – would collect an ample amount of cash for your daycare fundraiser. You may also ask children to put some artwork in their containers. This will make the containers more attractive – thus convincing other people to drop in some coins. If you want to raise more money, you may involve the entire community by asking other organizations and businessmen to support your cause by putting jars in their establishments and offices. It would be great if you could do this all year round. People will not usually mind giving out spare change especially if they know that their money is going into a noble cause.
We all know that parents are usually busy at work. Oftentimes, they don't have time to make memories with their children. Parents also miss those candid moments while their children are having fun at the daycare center. Take advantage of the times when kids are having fun doing some daycare activities. Capture those smiles and laughter with a digital camera. Print the pictures and post them on a bulletin board. As the parents see those pictures, ask them if they want a copy and charge a small fee for the print.
Another way of earning with these pictures is by uploading them into an online application that lets you design your own customized calendar. Most of these online applications are free to use. Print the custom calendars and sell them to parents. You may also ask help from local bookstores, and other business establishments to help you sell them by putting some of the calendars in their stores. Make sure that you include the daycare center's name as this will also help in quietly advertising your facility.
Whatever daycare fundraiser you may think of, it is important to involve the children. This way, they will learn the value of charity and generosity, at an early age. They will carry these values until they grow up and they will always remember that they learned it firsthand from your daycare fundraisers.