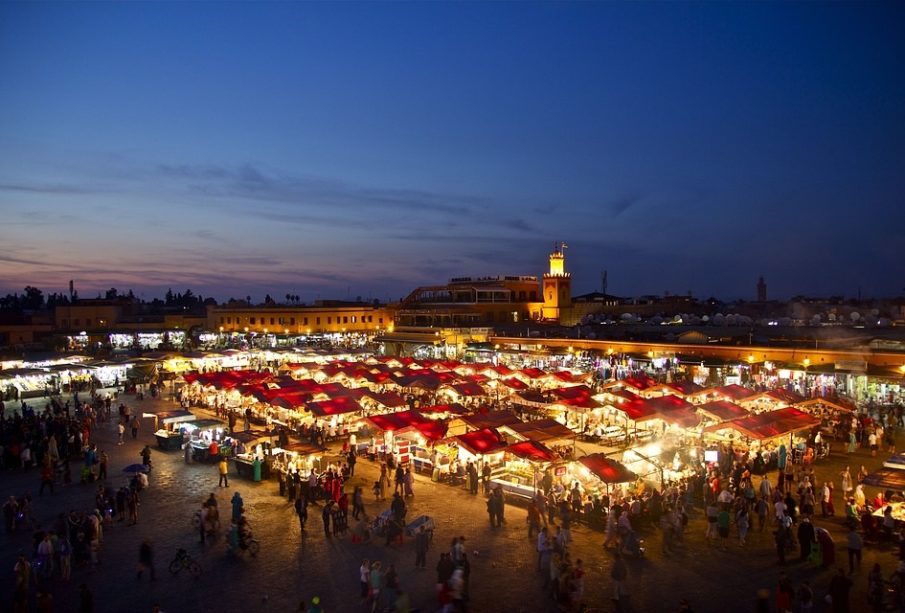 Whether you spell it Marrakesh or Marrakech (both are acceptable) a visit to Morocco Red city is definitely an experience you will never forget. Marrakech can be awesome to say the least, with a dizzying range of smells, sights, and flavors providing a sensory overload; but armed with these tips and tricks you can find the best things to do in Marrakech and make your initial trip one to remember.
Transportation/airport in Marrakech
Cheap flights to Marrakech arrive at Menara Airport. A valid passport is needed for entry into Morocco, presently for Americans visas are not needed for visits less than ninety days.
Taxis are accessible but best to arrange transportation with your hotel. If you are going into the Medina be aware that vehicles cannot make it through the narrow streets to drop you off directly at your accommodation.
Weather in Marrakech
Marrakech is popular place with nearly year round sunshine. Summers (June-September) can get pretty warm with temperature near hundred degrees F while the winter months can get chilly with night time temperatures dipping into 30 degree F range. March-May and October-September are usually pleasant with highs in the 70s and 80s.
Alcohol in Marrakech
Being a Muslim country alcohol is not easily accessible here you can find beer, wine and cocktails in hotels and restaurants catering to visitors. Surprisingly there are even a handful of Moroccan vineyards making Spanish style wines. Drinking to the point of intoxication is very frowned upon.
Traditional Medicine
Aragan oil is debatably one of Morocco top known exports, generally used for skin care and hair in the America. Many shops in the souks sell real argan oil both for culinary and cosmetic uses. Morocco has a long tradition of using herbs as traditional medicine and I advise a stop at an herbalist for everything from fragrant cooking species to natural remedies.
Religion
Islam is the official state religion of Morocco, you will hear the prayer call  all through the city five times per day and in general non-Muslims are not permitted inside mosques. Friday is the Muslim day of prayer and you may find some restaurants and businesses closed.
Food
Food in Marrakech is a buffet for all senses. The souks are lined with rows of plump dates, sweet oranges, and countless varieties of olives while the air is heavy with the scent of intensely fragrant species from the spice market. Softly spiced Shaksuka (eggs cooked in lightly spiced tomato sauce) and Spongy Moroccan pancakes are a must for breakfast.
Booking holiday packages to Marrakech in advance is the best way to get a good deal.