Principles of Selling Solar Leads During this Pandemic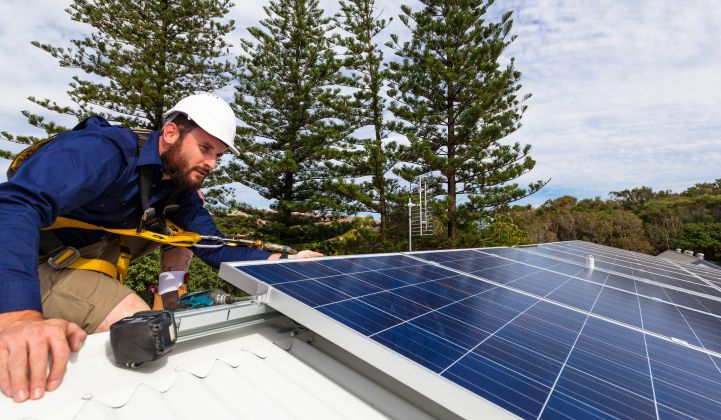 The coronavirus pandemic has been a game-changer, disrupting the lives of many across the globe. While some markets are still recovering from the dent the pandemic has brought on them, others are finding effective workarounds to propel the growth of their business. The solar industry, too, has been a victim giving rise to new ways of conducting business. The following are a few principles of selling solar leads during the pandemic:
1. Build Trust:
The most important aspect of success in sales is to build trust among customers which holds good while conducting remote or in-house sales. Building trust has become more challenging than ever, given that it has to be done virtually. The process of building trust begins much before the actual sales appointment takes place. This means that customers often look for reviews or second opinions from people who have employed a company's services. Leveraging social media to build a virtual presence in the form of customer reviews, and online content is a great way to showcase the quality of service a particular company has to offer.
When it is time to have the remote sales appointment, be sure to use the same trust-building strategies that you would use in person. Try not to directly jump into the presentation, but instead, help your leads understand that they have a real person who genuinely cares how they are doing on the other side of the screen.
2. Choose the Right Tools:
While selling remotely, it is important to ensure that clients get the same information that they would, if the sale was happening in person. Choosing the right virtual tool can help facilitate this. While picking a virtual tool, keep in mind that the tool has the  following  features:
Enables clients to see you
Is user-friendly
Allows you to share your screen so they can see your presentation
Allows for file sharing as well as instant messaging
Can be integrated with other tools such as calendar and email
As is the case with any new software, there is a learning curve associated. Be sure to test out the software with your team before rolling it out to your clients so that you can aid them should they run into any trouble. The last thing you want is for your clients to take their frustration out on your presentation.
3. Keep Learning:
The transition to virtual sales is likely to be a challenge for your sales team – some might get accustomed to it quicker than others. Work with your leading salespeople to develop an effective remote sales process before rolling it out. Be sure that you take feedback from your clients so that you can understand how and where you can improve the overall experience for them.
Solar Exclusive can help you sell solar leads as they have a wide array of marketing experts who have been in the sales and marketing field for several years. Be sure to get in touch with them for all your solar marketing needs!