Things to Consider When Planning For Destination Wedding Photography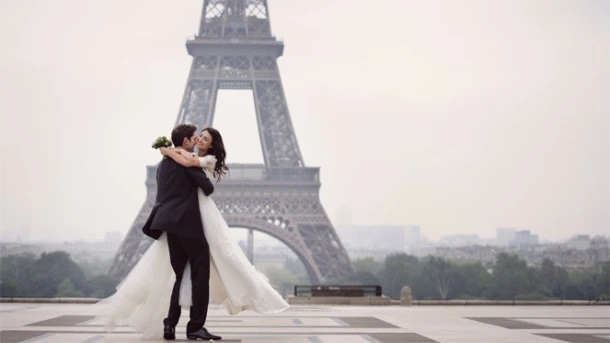 You're getting ready for your big day, so first of; Congratulations! We're so happy you've come so far and you're now ready to take that final step.
If you're considering destination wedding photography for your big day, that's simply fantastic. That is testament to the elegant level of taste you possess. However, getting surprises with your photography on your wedding day isn't something anyone would want.
So, to avoid such an occurrence, it is quite important that you put a lot of things into consideration, if you're opting for a destination wedding.
Some of these variables include;
Location
As you can imagine, with destination wedding photography, making the right choice where location is concerned is highly crucial. As such, the first and perhaps the most important thing you have to get out of the way is picking a destination location that actually excites you. Failure to pick a place that strongly resonates with you might effectively sabotage your wedding photos.
Fortunately, you don't have to worry much about this. If you're looking for lovely destinations that will arouse your interest, you can simply see our collection of exotic locations around the world and have your pick.
Timing
With destination weddings, timing is also very key. First, you have to make sure you plan so that your wedding day doesn't fall during a season or weather period that would affect your ceremony or the photo sessions that'll take place.
Another thing you have to ensure is that your wedding doesn't coincide with any major event in the destination location. It's always advisable to pick a time of the year when your chosen location sees less traffic.
Venue Requirements
Depending on where you plan on having your wedding, there might be regulations and restrictions regarding your hiring a professional wedding photographer Sydney you may want to make yourself aware of.
Certain locations have their own photographers and will request you use those rather than hire outside help. It always pays to know things like well ahead of time. That way, you have sufficient time to decide to either change location or consult with the resident photographer and see if they are right for you.
The Photographer
As a follow up to the previous factor, you have to give careful consideration to your choice of destination wedding photographer. Destination wedding photography requires a unique and different skill set than traditional and conventional wedding photography. You need to choose a professional who has a personality and work ethic you are comfortable around.
On the whole, even though you might get stressed up, be sure to have a pleasant time during your wedding ceremony. And once again, congratulations!