Tips for Safe Ecommerce Packing Materials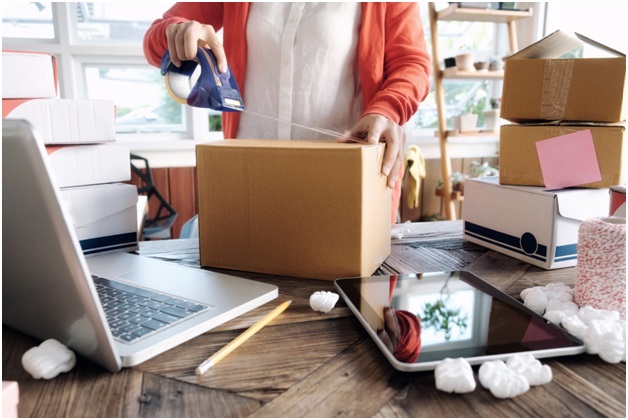 In this modern world, eCommerce has developed as a major channel for the distribution of goods through online, and one of the topmost essential needs for eCommerce is packing materials. It is easy to compare products from various suppliers. It is necessary to pack the goods or products that are ordered. They need to be packed and delivered to the customer.
The eCommerce packaging materials industry has many options to pack, depending on the product and requirement. It is required to know the best packing material for a particular product. For television or a computer, the packing must be doubled up to ensure safe shipping.
Types of Ecommerce Packing
Usually, boxes are the first choice for packing due to its standard. While choosing a box to pack, it is required to check its durability, product weight, and product value. Choosing the right measurement of the carton box can save your money in packing material costs.
Shipping bags are usually used for smaller products. You can use shipping bags for small items such as a parcel of cloths or non-delicate items. These shipping bags are waterproof and do not require a seal to stick the bags.
The protective packing material is designed to safeguard the products from shock, vibration, electrostatic, or any atmospheric damages.
The adhesive BOPP tapes contain adhesion strength for the sealing of cartons. These taps work in both extreme as well as low temperatures.
The Edge protectors hold the products firmly in a place. Round profile edge protectors are also available to safeguard coiled products.
Packing tools make the work easy and tension-free. They save the effort and time of packing.
Paper bags come in various size and styles and customized prints with logos. They are simple, easy to carry, and convenient. These bags also come in a matte finish that can be used for multiple uses.
Customized Packing Material
The packing materials are available with customized names or logos.
Tips in Packing Materials
Packing the materials makes your business successful. When the product reaches safely in the hands of the customers, it shows the commitment of the business to the customer. Following are a few tips for the packing:
Use an appropriate box for packing
Use a strong tape to close the box. Always use quality and strong tapes to seal the pack.
Bubble or foam wrap the products that is delicate to ensure safe shipping.
Perishable items such as fruits, snacks, or vegetables need to be carefully packed and can be labelled as PERISHABLE on the top of the container.
Delicate products such as glass painting or photo frames must be packed with a rigid material to prevent breaking.
Fragile items such as glass products must be wrapped up with bubbled tape individually to prevent them from breaking.
Products like sharp objects need to be packed with extra care to cover the sharp edges.
Choose the appropriate box and materials for packing with quality packing materials. When you ship a branded product online, and if the product is not packed properly or packed with low-grade packing materials, then there are high chances to lose your customer. Therefore, effective packing ensures the safe shipping of the products and safeguarding damage to the products.