Top 5 Reasons Why an Electronic Dog Door is the Best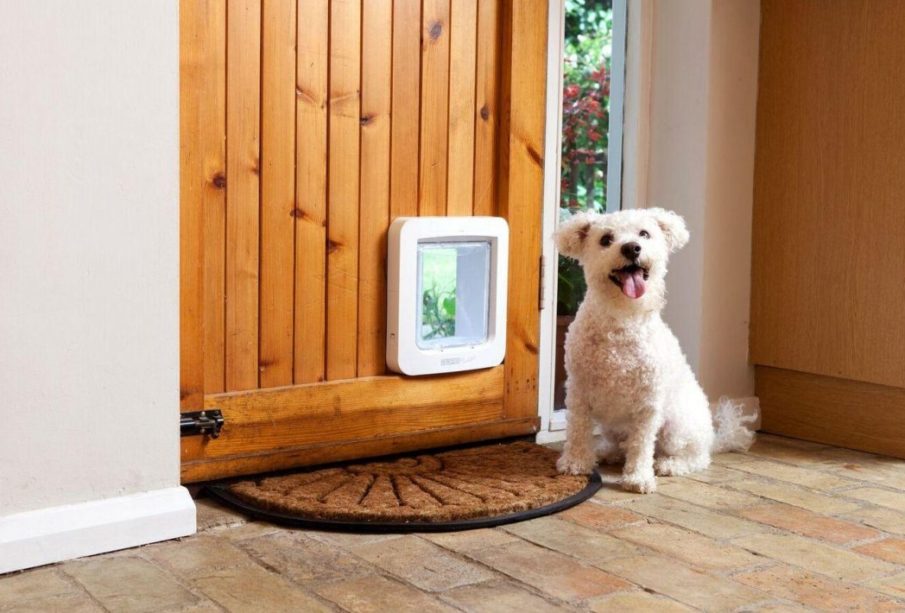 What's all the fuss about an electronic dog door? Well, for one thing they help make a pet owner's lifestyle so much easier. Pets enjoy more freedom too while their owners are happy for more security. There are numerous benefits to these sophisticated pet doors. For a quick illustration, let's take a look at five of them so you get an idea. These benefits are arguably the best reasons why going for the electronic upgrade on your dog door is truly the best option there is.
1. It Allows Access for Only Your Pet
Who wants to see a raccoon visitor in their house? Probably no one, unless you're a wildlife enthusiast. That's what makes electronic dog doors stand out. The door opens by either your dog's key fob or microchip, which means it lets your pets in and keeps everyone else out.
2. Their Insulation is Better
Electronic dog doors tend to be higher end and have better insulation as a result. You know the draft that typically wafts in through a pet door? You don't have to worry about that with an electronic pet door. No matter the weather, your house will stay comfy all year long while your pet gets the freedom she deserves.
3. You Can Remote Control the Door
Not only does an electronic dog door monitor who goes in and out, it allows you to remote control entry yourself no matter where you are. This handy feature helps you keep your pets safe while you're at work, school, or anywhere else you are.
4. Keep Your Pets Safe Anywhere
Speaking of keeping your pets safe, did you know that you can also set up curfew times with an electronic dog door? Set timers that establish rules such as inside or outside entry only after a certain time of day to keep your pets in or out when you want them to.
5. Convenient Apps are Included
These days features like these are often controlled from a convenient app on your smartphone. No more fumbling around for lost remotes! You can do everything right from your phone. It's easy to use and super secure so you can have peace of mind.
No matter where you reside in Australia, you can rest easy knowing that your furry friends are safe with an electronic dog door. Contact us today if you have any questions about sizing, how they function, and more. Our friendly staff is happy to help you get the freedom and security for your pet every day of the year.