Valentine's gifts that your man will actually love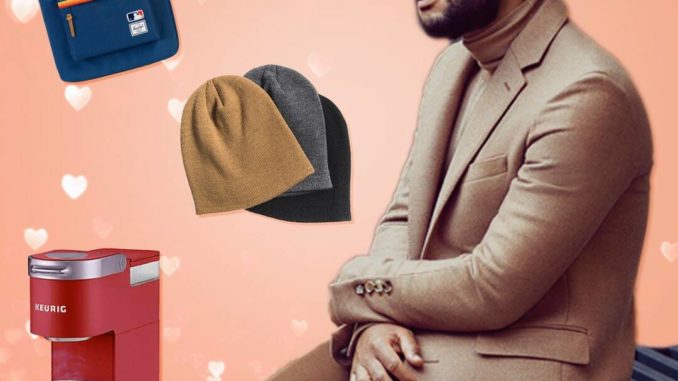 Ever since your man has walked in your life, it has been no less than an adventure, hasn't it? With him, by your side, you have created memories and turned every regular occasion into a special one. After some amazing celebrations together, it's almost time to mark the biggest upcoming season of love, Valentine's week with double the enthusiasm, love, and presents this year once again.
Whether you're celebrating the day with your boyfriend or husband this year, we have some brilliant Valentine's Day gift ideas for him to make his day special. Come, take a look below with us:
Personalised Chocolate Box
If chocolates are the way to your man's heart, you're in sheer luck. You can sweep him off his feet by gifting him a premium box of Valentine's chocolates on the day of love. Go ahead and engrave a romantic message to brighten up his day. It's indeed an excellent Valentine's Day gift online for the man who savours chocolates.
Custom Tee Order
No matter whichever new restaurant you'll decide to explore, he will still end up ordering that one dish (ugh). It can either be his regular cheeseburger or his favourite burrito bowl. So, personalise his all-time favourite order, get it printed on a solid plain tee, and give it to him. You're about to crack the man up! 😉
Google Nest Wifi
How often does he get frustrated at the Zoom lags? If it's quite a usual scenario, save him the trouble and buy him a Google Nest Wi-Fi this Valentine's Day. It replaces his existing wifi in a jiffy and provides him with a strong network to keep his call going without buffering. Now, isn't that an amazing Valentine's Day present for him?
Morse Code Keychain
There are certain things that you can't tell him in front of the whole world, right? Well, this Valentine's Day you can actually say it out loud without anyone understanding it. Confused? Hold on, we're getting there. Get as mushy as you want with him with this morse code keychain. Engrave the code on this keychain (no one will understand it except him) and give it to him on V-Day. The engraved message will stay a secret between the two of you. Quite literally!
Home Brewing Kit
If your man can't get enough of a good craft brew, this Valentine's Day gift is for him and him only! Surprise him with a home brewing kit this year and watch him make large pints of beer sitting at home. It's a great Valentine's Day gift for your boyfriend or husband as it has everything they need to make a fresh brew.
Ugg Scuff Slippers
Made from the soft wool lining, these slippers will make his perfect companion for the weekends and nights in. Ugg scuff slippers are the best Valentine's Day gift for him this season. It's something that he never knew he needed until he has them.
Game of Thrones Colouring Book
We don't expect you to understand his obsession with the series but you can most definitely take it to next level with this colouring book. Pick a book that features some of his favourite Game of Thrones characters and locations. Give it to him and watch him turn into an artist in no time. Not only will it let your man create stunning art but also bring back his child-like innocence.
Believe it or not, every man adores a great gift. And our guide is perfect in every sense. So, make a selection from our list and be ready to floor him this year with your love and efforts. Happy Valentine's Day!