6 Potential Health Hazards in Your Home and How to Address Them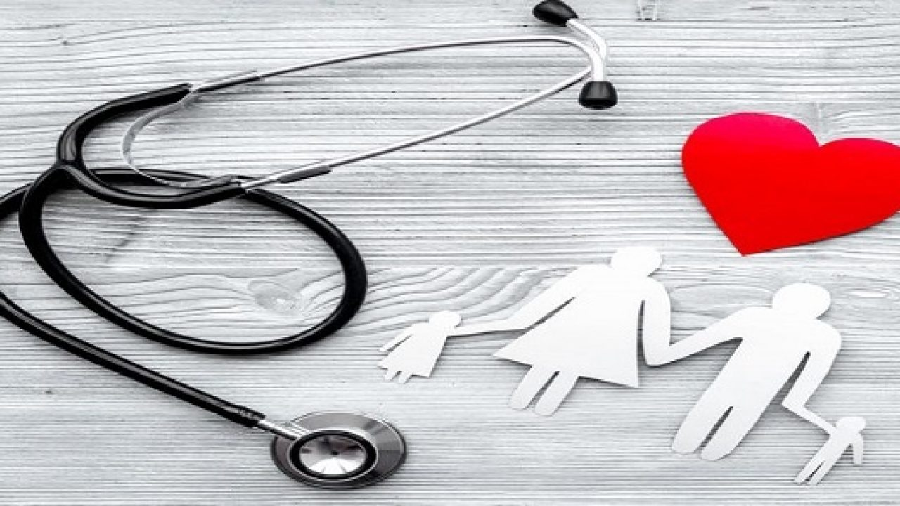 So you've finally decided to move into your newly-bought dream home with your family. You have decided to furnish it with your preferred theme and suitable decor. Your home looks good and comfortable. But have you considered any potential health hazards that may be lurking?
Whether your home is a brand-new house or a foreclosed property, there are possible dangers that may cause health problems. Here are six of the most common health hazards to watch out for.
Toxic Painted Surfaces
House paints differ in their intensity due to their components, which are usually toxic and deadly. Lead paints were widely used back in the day due to their intensely beautiful colors. However, with brightly painted walls and surfaces come health hazards such as lead poisoning and death.
The good news is that the Department of Environment and Natural Resources has decided to phase out lead paint. If you recently bought a foreclosed property that still has surfaces painted with toxic chemicals, consider having a professional to remove the lead paint, especially if the surface is already flaking and chipping off. Flakes of the wall paint may be inhaled or swallowed by you, your kids, and your pets.
If hiring a professional might break your wallet, consider sealing the wall and other surfaces with encapsulants before repainting it with non-toxic paints. This will prevent any more flaking or lead particles from scattering in your home.
Narrow or Too-Wide Steps on Stairs
You might have considered buying a two-story foreclosed property to accommodate your growing family, or to expand to a more spacious home where there are rooms designated for each member's musings and activities. Most bedrooms and family rooms are located on the second floor so it is crucial to have sturdy stairways that lead to your most intimate and comfortable suites.
While stairs are a common part of a home, there are times when the design of the stairways are usually taken for granted. Improperly designed stairs and steps may cause injuries. In fact, stairs have remained a lurking hazard in homes since the Victorian times.
Before moving into your new home, inspect all staircases. See if there are necessary renovations needed to avoid spending money on accidents and recurring injuries. Engineers recommend that straight stairs should follow the standard 30- to 35-degree slope, with each step having a rise of 20 centimeters and a run of 30 centimeters. If your foreclosed home has spiral or curved stairs, consult engineers and architects to make it safer for you and your family to ascend and descend.
Fungal and Mold Growth
Residential properties with a lot of leakages or are located in areas that are constantly moist may face the problem of fungal and mold growth. You may think that molds are harmless, but letting them cultivate and spread around your home may cause severe and irreparable damage to your house. Likewise, exposure to the spores of the fungus and mold may cause respiratory symptoms such as asthma and allergies.
If the house you plan to buy has signs of mold infestation or the possibility of mold growth, thoroughly scrub the mold off the surfaces and let it dry completely. Porous items such as carpets, mattresses, sheets, and wallpaper may need to be thrown away as it's quite difficult to clean mold off them. Also, check your plumbing for any mold growth and have them fixed right away.
Galvanized Plumbing
Back in the 1950s, galvanized plumbing was quite popular among households due to its zinc coating that prevents rusting. However, while long-lasting and rust-free pipes seem to be cost-effective, galvanized plumbing tends to be corroded in the inside over time, which causes sediments to build up. This slows down the flow of water and contaminates it with unwanted particles. Microscopic particles may get through the water filters and may cause health risks for you or your pets.
Before buying a house, make sure that the plumbing is made out of either copper or plastic. Copper plumbing may be a bit pricier compared to galvanized pipes, but it corrodes slower and lasts longer. PVC or CVC pipes, on the other hand, are more affordable, easier to install, and are also surprisingly durable. You may have to fix or replace any remaining galvanized pipes if you will live in a foreclosed home.
Faulty Electric Outlets
When renovating a room in a house or condo, keep in mind to also replace any faulty and outdated wiring as these may cause fires and electric shocks. Any wiring with exposed insulation should be updated and replaced by a professional electrician before you install new devices. The last thing you would want to experience is a house fire while watching the television or doing your laundry, or even just charging your phone.
Asbestos Walls
Asbestos was once a popular construction material due to its durability and resistance to heat. While asbestos is practically an indestructible material, its fibers are quite harmful and deadly. Many studies have proven that exposure to asbestos causes mesothelioma and lung cancer.
If the house you bought has walls made of asbestos, it is best to consult a professional to assess what to do with the asbestos-containing material. While asbestos won't release its fibers on its own, be careful when dealing with any part of the house with asbestos, especially if they aren't damaged. Exposing yourself and your loved ones to asbestos may result in lung scarring or more serious health problems.
These health hazards may be present in your dream home, but don't let these stop you from living the good life. Consult professionals to deal with these hazards and don't take any chances when converting your home into a safe and comfortable residence.