Are you good at Speaking? Try out these Career options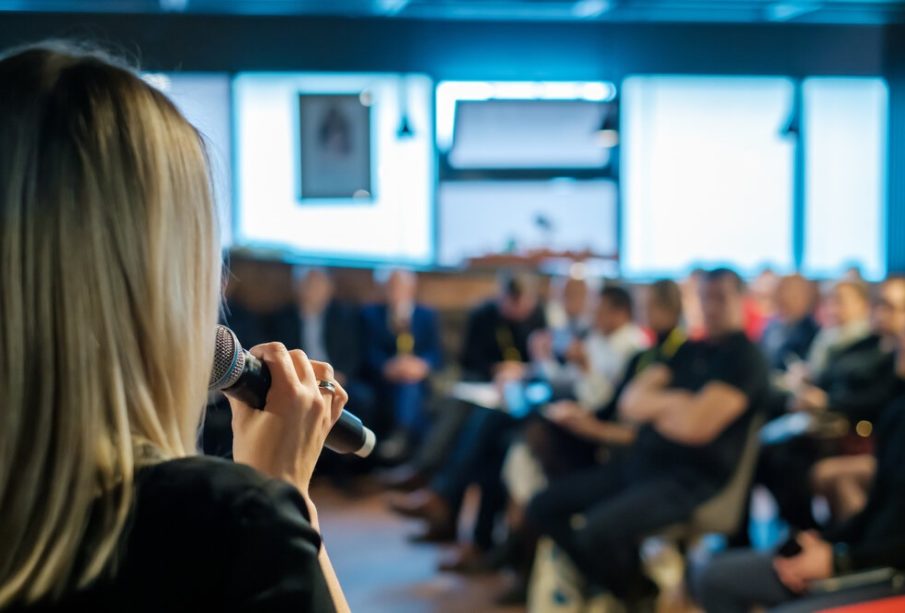 While the world is running 24/7, people are losing a part of their recreational self. It is no doubt that the world is becoming a dim place as people are losing a part of their own lives. People need people to connect them with themselves as well as to the others. As much as this is true, not everyone can act as that bridge. It takes a strong shoulder to hold the weight of others and the world is in more of a need of that.
We as humans need people to step up to take a stand and speak above all this chaos where we can hear them loud and clear.
Let's take a look at how this expertise in being vocal can be turned into an amazing profession. There are so many careers for a professional speaker.
1. Motivational Speaker
One of the best careers in my opinion of a professional speaker is that of a motivational speaker. There's nothing more satisfying than the blessing of helping people find the right path. As a motivational speaker, you can help people find the much-needed strength in themselves. You can either become their motivation or let them be their motivators or help them find things that keep them going. Motivational speaker careers are on the rise today due to the increasing number of corporates in the market. If you want to become one, then you can opt for professional courses.
2. Spokesperson
You can also become the face of a corporation as their public spokesperson. This is somewhat of a critical job as the main motive of such a position is to maintain a positive image of the company or corporation, you are representing.
3. Anchor
Some media houses or television shows prefer hiring a professional speaker as a host or anchor with the thought that they can manage to keep the focus of the audience and make them show more approachable.
4. Speechwriter
Since professional speaker knows how to keep the audience engaged, other people who live half of their lives under the spotlight need people to work on their speeches. This means that you won't get to face the crowd but you will be putting words in someone else's mouth.
5. Debate participants
Political party member and even lawyers, they all need to be good at making arguments. So, with good political knowledge and a degree in law can take your career to great heights.
These are only a few options for careers as a professional speaker. Of course, nothing comes easy so you have to work hard to make a name for yourself in any field of work. There are many centers where you can get trained as well such as Spencer Institute and many others.
Being a professional speaker means talking to, through and for something greater than yourself.