Handy Discusses the Characteristics of a Well-Designed Kitchen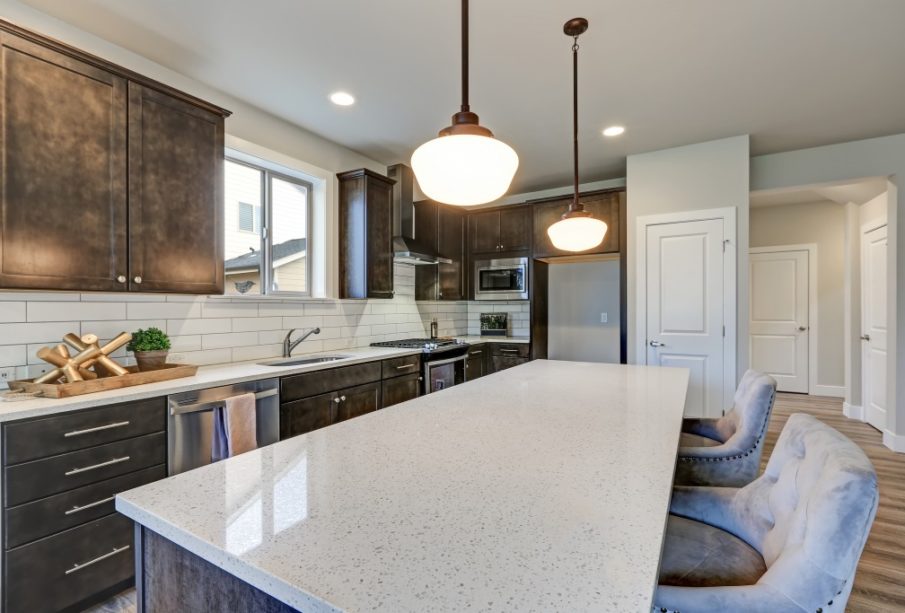 Introduction
A well-designed kitchen enhances the cooking and eating experience because of its inviting ambiance. Though the requirements differ from one household to another as people from different cultures have different tastes, there are a few common aspects of kitchen designs that are desired by all. Catering to the common lifestyles, a kitchen should not only look elegant but also function beautifully. After all, it is the core of all family gatherings and festivities. Handy discusses a few characteristics of a properly designed kitchen.
The Characteristics
Storage space-

The most important characteristic of an efficient kitchen is to have a well-designed storage space. Think about what and how much you need to store so that you have a fair idea of the type of storage cabinets to choose from. Pullouts and tall wall cabinets save space and store more. There are various innovative ways to design more storage capacity in a small kitchen as well. Explore those ideas before taking a final call.

The counters

– You will all agree that the counters are what give the kitchen an identity of style and purpose. Besides good looks, they also need strength and durability to endure the cooking and food preparation stages. The counter materials can be chosen according to the usage area of your cooking and cleaning procedure. The areas near the oven can have a tactile wooden surface while the sink area should best be fitted with a waterproof stainless-steel surface.

Lighting up the space

– A well-lit kitchen not only helps in the cooking procedure but also lights up the surrounding space. A strategic location for lights infuses positivity and happiness, thereby giving a bright illumination to your kitchen space. Consider using pendants to light up the island work surface and recessed ceiling lights to illuminate the center of the room and the dining area. Get creative to add depth to your space.

Quality fixtures and hardware

– For a kitchen to exude an aesthetic appeal it is important to pay a lot of heed to the design and quality of fixtures. Beautiful cabinet handles, a well-chosen faucet, and other hardware fixtures can help impart a high-end look to your kitchen. Since they are going to be used a lot, it makes sense to invest in quality products for their durability and strength.

Easy to clean surfaces

– Whether it is the kitchen flooring, the cabinets, or the countertops, it will definitely show some grime in due course of time. When you plan to choose them, make sure that they are easy to clean without having to scrub all day. This will help retain the newness of the kitchen and you will love working in a clean and hygienic space.
Conclusion
When designing a kitchen, ensure that there is proper coordination in the style and color of the various components. The flooring should match with the cabinets and the counters as well as the fixtures. Handy feels that a clean and well-organized kitchen adds texture and interest to your entire house.