How to plan a rose gold wedding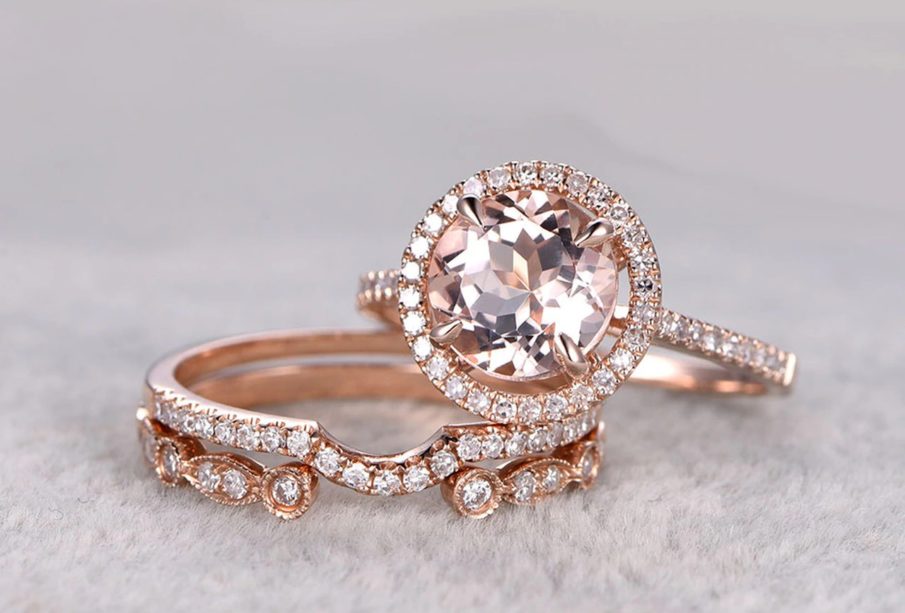 Rose gold engagement rings have spiked up in popularity among ring colors and rose gold as a whole has dominated fashion choices around the world. If you find yourself obsessed with the idea of having the rose gold wedding of your dreams, here's how to perfectly plan and execute.
Choose a complementary accent color
Luckily for you, rose gold goes with just about any color combination but it's important you pair it with something that stands out. If you go for rose gold items that are shinier, you'll want a darker color like black or navy blue. If you go for a non-metallic rose gold color, you can pair it with light or dark colors, and it'll look nice.
Choose where you'll place rose gold within your bridal party.
After you've figured out that you want a rose gold wedding and you've chosen your complementary accent color, now it's time to start planning the look and feel of your big day. One of those choices is to choose how you'll incorporate the rose gold color into your bridal party.
Here are a few ideas:
Use a rose gold sash around their dress
Use rose gold accents within their bouquets
Have your bridesmaids wear rose gold jewelry
Have your bridesmaids wear rose gold shoes with their dresses
How much rose gold will you display at the reception and wedding venue?
Now that you've decided your complimentary color and how you'll incorporate everything into your bridal party, let's start thinking about the reception and venue.
Before you can decide how much or little rose gold you'll display at your wedding or engagement party, you'll need to choose a venue and see if they have decor stipulations. Once that's established, start to plan how you would like things to look.
You can use rose gold at your engagement party or wedding reception through decor, plates, flowers, vases, tablecloths, chair covers, chair colors, floor runners, etc. The sky's the limit!