How To Reset A Kitchen Aid Dishwasher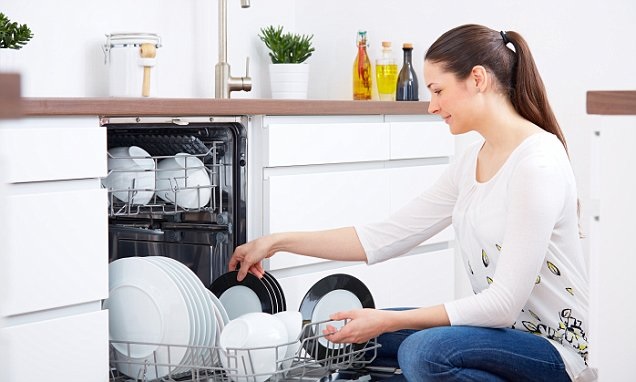 You don't always have to ping an expert or a repair technician when your dishwasher stops working. Take a deep breath, troubleshoot, and reset the system all by yourself.
There can be numerous reasons why your dishwasher stopped working, and one of the simplest ways is to reset and reboot the device. Usually, this method solves the problem, but if your dishwasher is still not responding, try another.
Reset and Cold Reboot
If you unplug the dishwasher and plug it back in after 10 seconds, it often resolves the issue. This process is known as cold reboot.
Another way is to reset the control panel by pressing two buttons in series, the reset method is commonly used when the cycle doesn't advance, Clean-Complete lights keep blinking, or the dishwasher is not running correctly altogether.
Clear the memory of the control panel by turning off the dishwasher and wait for five minutes before turning it back on. This can be done in another way by unplugging the machine and wait for five minutes before plugging it back in.
Furthermore, make sure that the circuit breaker is on.
Cycle Reset
After a cold reboot, run a test cycle to make sure the machine is working. Press 'heat dry' and 'normal' twice, and if the display begins to illuminate, press 'start.' If the cycle starts, it means your dishwasher is working as it should be.
Resetting the Control Panel
If cold reboot or cycle reset didn't make any difference, there is another method that you can go for, which includes pressing high-temp and dry buttons.
When you press 'high-temp scrub' and 'energy saver dry,' one after the other, five times each until the display of the dishwasher starts illuminating. Leave the machine alone for about five to ten minutes.
Make sure that while performing the above step, the doors of the dishwasher are closed and latched properly, and the 'delayed wash' button is not selected or pressed initially.
In some other models, reset begins after pressing high-temp and dry four times instead of five. But don't worry, just do as suggested.
After five-ten minutes, if you hear a whirring sound, it means the automatic machine diagnosis and recomputation have started, and you can use it again after five to ten minutes more.
Once there is no noise or flashes on display, press the 'cancel' or 'cancel/drain' button to end the reset process. Two-three minutes of drain cycle will start. After this whole procedure, your KitchenAid dishwasher will start working perfectly fine.
Keep A Check On Additional Problems
Sometimes, for safety purposes, you press the control lock or child lock button. A control lock is an excellent option if you have kids in the house. It can happen accidentally as well. When the control lock is selected, you will not be able to operate the dishwasher. So take a quick look if that button is pressed, then hold it for four seconds to turn it off.
Consult a Professional
If none of those mentioned above methods work out for you, it is time to call in for expert assistance. Maybe there are chances that some internal part of the machine is damaged or broken which only a professional can replace or repair.