Philadelphia Sports Betting Casino Parx Expands with $10 Million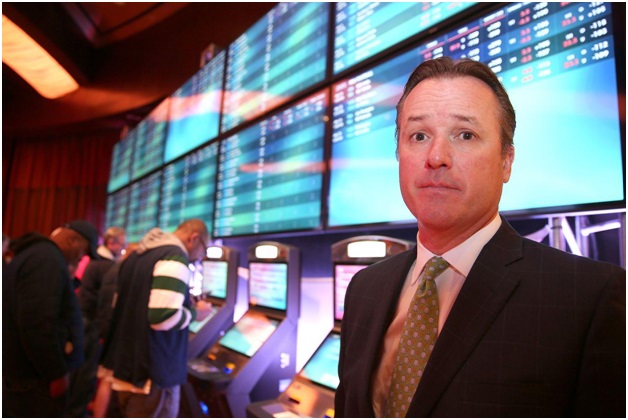 Parx Casino opened a new sportsbook in August, expanding more into the philadelphia sports betting scene. The new space expands into a 7400 square foot space. The walls are covered with 155 feet wide television screen showing games from different leagues where bettors can wager.
Parx Casino is managed and owned by Greenwood Racing Inc. Right now it is the top revenue generating casino property in Pennsylvania. The casino is very conveniently located 20 away from the city towards the north side. The sports gaming casino offers state of the art facilities for its sports betting patrons and thoroughbred racing for the ones who like to venture the tracks often.
Parx has made a name for itself for being a casino that prioritises recreation for its customers and is always announcing exciting events, live entertainment and promotional offers.
Features of the New Premises
The area is complete with 150 recliners, 40 seats, and a full bar. With 18 self service betting booths, and 6 live teller windows, visitors can take in the entire ambience as they relax and watch the game.
The new location is open for service 24 hours a day. It gets around 10 to 16 hours of live teller service everyday. This varies according to the sports schedules.
There is a kitchen that serves game day delicacies such as chicken wings, philly cheesesteak, and an assortment of burgers including the vegan impossible burger. But that is not all the space offers, the new casino has a beer garden and a poker room.
The doors for the new Philadelphia sports betting casino opened just in time for the Philadelphia Eagles vs. Tennessee Titans game. This is a very important expansion as the largest sports gaming casino is going to take on the illegal sports betting market.
The Philadelphia sports betting casino is located at 2999 Street Road in Bensalem which is at the center of Bucks County. It is only a short drive from New York and Philadelphia.
What's in Store for Customers
With the inauguration of a new site for patrons of philadelphia sports betting to visit, Parx will cater to sports fans with their favourite betting games such as teasers, parlays, props, total, money line, and spread.
Sports that will be available to the gaming casino goers will include auto racing, MMA, boxing, golf, tennis, college basketball, college football, pro hockey, pro baseball, pro basketball, and pro football, just to name a few.
The casino created a great deal as part of the promotion for the new venue. The first 1000 customers to walk in were given a free bet worth $25 in their betting fund account. The deal is available to both new signups as well as people who already have an online account at the Parx website.
What is Next for Parx
Parx's expansion makes this sportsbook a brick and mortar equal to the online betting platform. It also launched an app on iOS and Android, other than the bets it receives on its websites.
The Philadelphia sports betting casino has not really upped its marketing for this launch or the launch of the app, but it is definitely planning on aggressively marketing Parx and its services in the coming time.
Parx also has plans with SugarHouse in Fishtown to create a physical sportsbook venue with the financial allotment of $5 million.