Qualities of High-end Aluminium Bifold & louvre Windows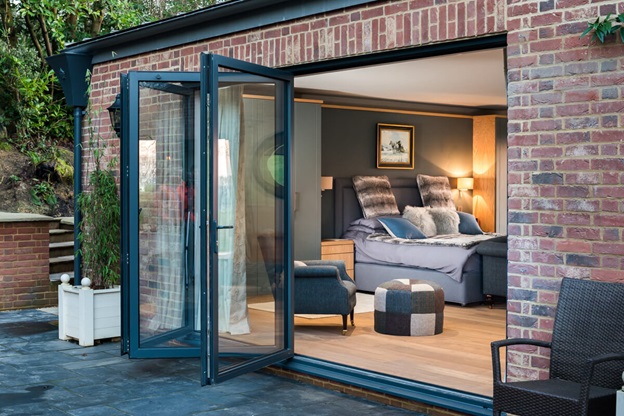 Aluminium is the favoured material for door and window frames due to its intrinsic structural and esthetic properties. Doors and windows made of aluminium frames with glass glazing can look the same from a distance, but take a closer look, and the difference between the premium product and the product manufactured by the local manufacturer becomes evident. If you are investing in doors and windows, it is only worth buying quality aluminium bi-fold windows.
Seamless Integration of Hardware with Aluminium Frame
Both the appearance and performance of aluminium windows are based on and affected by how hardware is built into the frame. If the window has hinges, the way the hinges are built and mounted to the frame has a bearing on ease of opening and closing and reducing gaps and thereby avoiding energy losses. Quality manufacturers design and produce their own hardware, along with aluminium bi-fold windows.
Precision Fabrication
Most general aluminium windows manufacturers do not work on close tolerances when making aluminium profile frames. There may be gaps between the junctions, which may look unseemly, and if the frame sections are not well balanced, closing and opening them becomes a hassle. Quality manufacturers also provide thermal breaks and foam cores that provide extra insulation.
Finish
Quality manufacturers sell aluminium windows in a range of finishes, such as natural anodized finish in various colours, metallic colours, permanent colour-fast powder coating and natural wood grain foil overlay. You can go a step further and select aluminium frames with one paint finish for the interiors and another on the exterior to fit the building facades.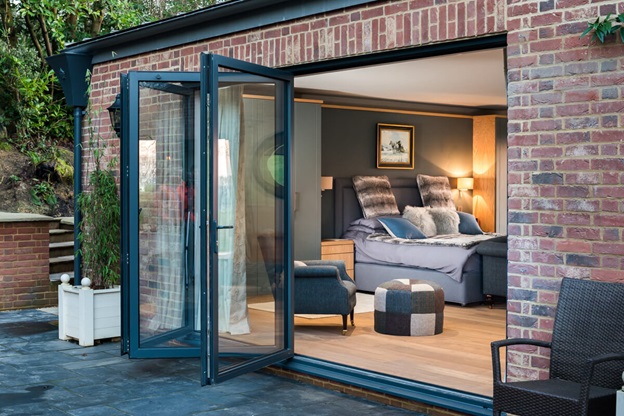 Single or Double or Triple Glazing
When aluminium louvre windows offer so many benefits, there is no point in saving money by choosing single glazing. Double or even triple glazing is better in terms of energy efficiency as well as acoustic insulation. Some advanced manufacturers sell gas-filled and fully sealed double glazing. You also have the option of integrated blinds within the glazing, which allows for a cleaner appearance and ease of use.
When talking about glazing, you have to bear in mind that glass varies widely. It is advised to look for windows with low E internal glass and probably reinforced glass so that the floor is not filled with glass fragments in the case of a glass break. You may also choose glass that is coated to reflect heat and therefore reduce energy consumption.
How Secure Are the Aluminum Windows
Quality manufacturers offer windows that comply with British requirements. The content, design and manufacture of the windows make it impossible for the burglars to force the windows. You should look for a multi-point steel locking device and internal glazing for better protection.
It pays to invest in world-renowned brands providing premium aluminium louvre windows. The windows look fine from inside and outside. They will be easy to run, and you will enjoy using them for years with minimal maintenance. It may cost more initially, but a quality aluminium window also adds value to your home.