The Accurate Way To Use a Solvent Trap Stainless Steel Adapter CNC Converter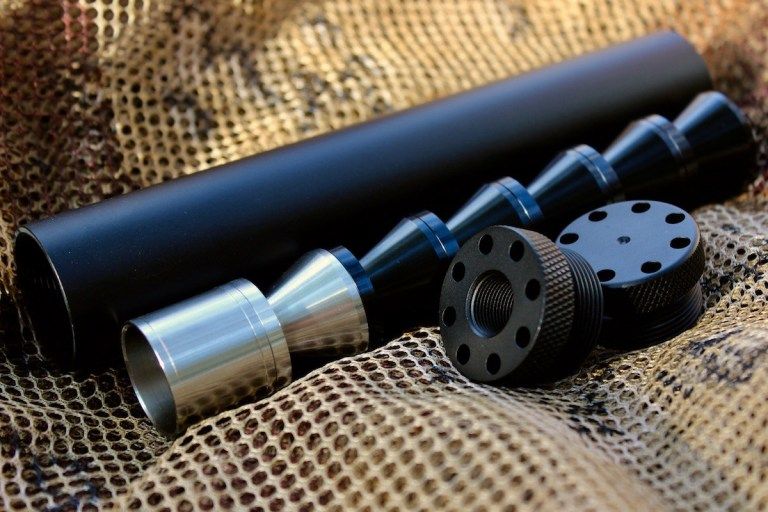 What is a Solvent Trap Adapter
Solvent Trap adapters are devices that connect your firearm to your solvent trap to prevent spillage.
Why You Need a Solvent Trap Adapter
It's important to clean your firearm after each use. It will ensure not only maximum performance but also increase the maximum lifespan of your firearm. Not only does constant gun cleaning protect your firearm, but it also guarantees greater safety and dependability when you need it most. However, not every firearm owner understands the optimal cleaning procedures, and so it is important to educate yourself on the fundamental processes.
How To Use A Solvent Trap Adapter CNC Converter
The solvent trap adapter CNC converter is specifically designed to accommodate the various thread sizes that may exist between your firearm barrel and your solvent trap. A solvent trap adapter has two thread sizes: the first one connects to your barrel and the other connects to your solvent trap. When the adapter is properly screwed in, the solvent can travel seamlessly from the firearm into the trap without any spillage or difficulty. The only thing you need to do is determine the thread size of your firearm and the thread size of your solvent trap. It will help you choose the correct solvent trap adapter that suits your firearm.
Armory Den Solvent Trap Adapters
Armory Den has two different types of adapters you can choose from:
The Booster | Trilug Quick Attach Adapter Mount 1.375-24 TPI (Male) to 1.1875-24 TPI (Female)
The 1.375-24 TPI (Male) to 1.1875-24 TPI (Female)  Booster | Trilug Adapter are specially made for our 1.57″ OD Adaptive Solvent Trap kits and other solvent traps on the market that have a thread pitch of 1.374-24 TPI. It allows a solvent trap with a thread pitch of 1.374-24 TPI to adapt to devices such as our ADV1 and ADV2 Boosters, as well as our AD Trinity Trilug.
Threaded Stainless Steel Adapter CNC Converter (1/2×28 ID Female) to (5/8×24 OD Male)
This is a high-grade Stainless Steel 1/2x 28″ ID (Female) to 5/8×24″ OD (Male) are manufactured with High-grade Stainless Steel, with a three-quarter inch (3/4″) hex outer diameter (OD) by 0.78″ overall length. 3/4″ Hex outer diameter for easy installation and removal. A 19mm wrench will also get the job done.
This adapter is made with an increased outer thread length, ensuring a secure attachment to any muzzle accessory, such as a solvent trap for routine firearm cleaning and maintenance. All threads are CNC cut for smooth and easy installation.
All our adapters are checked with go/no go thread gauges to confirm the threads are cut and sized correctly.
Conclusion
Cleaning your firearm no longer has to involve making a huge mess. With a good quality solvent trap kit, you can preserve the quality of your firearm for a long time. Armory Den Solvent Trap kits have everything you need to keep your firearm clean at all times. Visit armoryden.com to find out more about the best solvent trap adapters and kits.