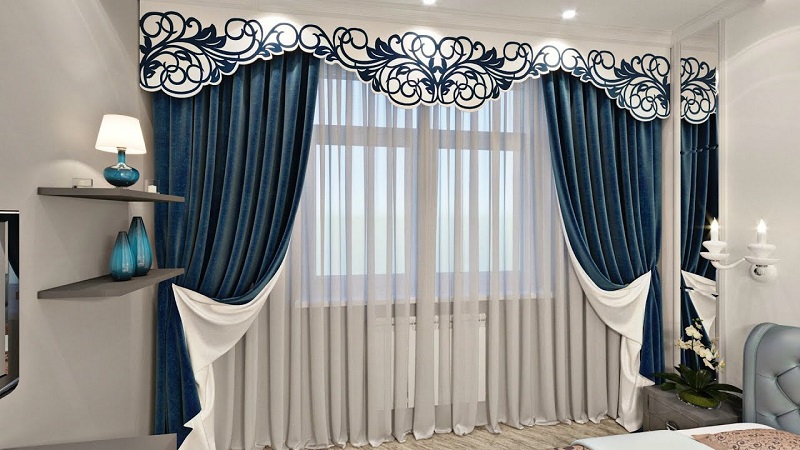 Curtains are blessings for every window. No matter how beautiful your window might be, it seems incomplete without a comfy curtain. Curtains are exceptional items to decorate your home. If you are looking for some renovations in the low budget, the few things which you will prefer to change always have curtains on top—only installing a new curtain changes the look of your room.
Window treatments are greatly beneficial; they don't only depict your lifestyle and taste but also provide a significant share of privacy and works as excellent noise and temperature insulators. Advantages of curtains never end, and that's the reason types and varieties of curtains always never end. Just keep a foot in the market to buy curtains, and you might feel confused which one to buy and which one to leave.
Among the most popular types of pleat curtains are quite trendy, and they are always in the list of stylish curtains of the year. Thicker and heavier fabrics are used to make pleated drapes, but you can customize if you want. Here in this guide, I will describe the types of Pleat Curtains along with their brief promising benefits:
Pinch Pleat:
Pinch pleat or also known as tailored pleats are the most popular type of pleat drapes. The pleats are stitched and pinched at the top, which allows the folds to flow downwards – that gives an elegant and formal look to your room. Increase the number of pleats according to the need of your room and decorate as you want. A single pleat is economical and works excellent with patterned fabric. Likewise, double pleat gives a contemporary feel and provides a full, smart, and elegant look. Pinch curtains look best in sitting rooms and master bedrooms.
Box Pleat:
Box pleat curtains or also known as reverse pleat run deep in one flow across the full length of fabric. It provides full coverage to the pattern of the curtain with a tailored look. Box curtains give a great look in dining rooms and lounges. You can also prefer them in bedrooms. One of the perks of box pleat curtains is that you can control the fullness that means you can control the amount of fabric used in the curtain. So you can save money with no compromise on the beauty of your room. Geometric patterns along with box pleats give a graceful look to your house.
Pencil Pleat:
Neat, elegant and classic can be a synonym to pencil pleat curtains. These pleats have single and thinner pleats that make them easy to be installed with any hanging material. You may quickly put them on rods or go for some hooks as you want. These curtains are less former and much casual, so prefer to install them in standard rooms and living rooms. Pencil pleats are easier to clean and maintain as compared to all other types of pleat curtains. The relaxed and classic look makes it a comfortable choice for home users.
Goblet Pleat Curtains:
Goblet Pleat Curtains are excellent window treatment for formal rooms like formal dining rooms or sitting areas with high ceilings. Goblet pleats always leave a legal and decent impression on the viewer and present a more substantial look. Their pleats are very delicate; that is also the reason they are useful in formal rooms with being used as a frame to decorate windows. Box pleats are not the right choice for rooms with a lot of interaction with curtains. Go for velvet and other sumptuous fabrics to enhance the beauty of your room with goblet pleats. Modern & elegant places love the goblet pleat curtains.
Eyelet Pleat Curtains:
Eyelet pleat curtains are one of the modern and contemporary types of pleat curtains. Open rings are used to install these types of curtains. The rods are visible, so make sure to select the panels or rods which are aesthetic to viewers. Eyelet curtains are the right choice as bedroom curtains. Add some pleasing patterns on fabric and the room will look bright and beautiful.
Selection of pleats and types of curtains is indeed a necessary thing. But also take care of length and installing tips to enhance the look of your room and make it look more trendy.