What Are The Benefits Of Using Black Soap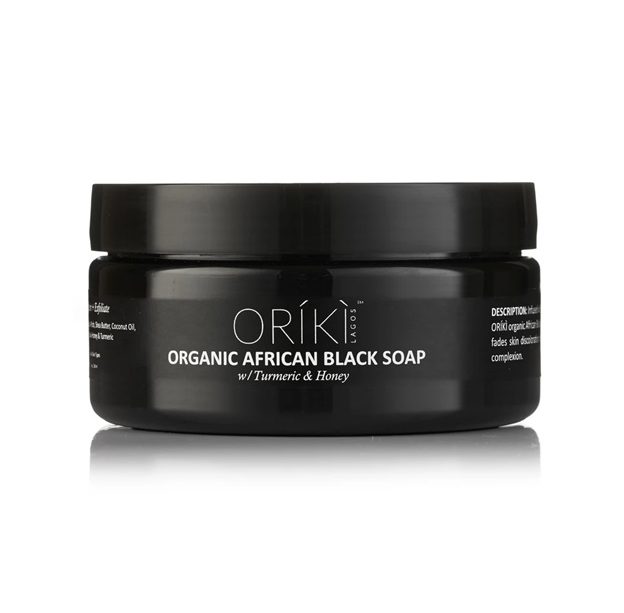 Black soap is a handmade natural product and has many skin nourishing benefits because of antioxidants. It is simply made from the ashes of palm leaves and cocoa pod.
There is a huge variety of black soaps, and we recommended them because of their moisturizing properties, organic ingredients. It comes in the form of bar soap.
Today, we are going to talk about some of the most ingenious benefits one can get by using this soap. So, let's get the ball rolling:
Heal Skin Problems
It may facilitate the skin conditions just like acne. It helps to clear acne and treat the problems like psoriasis and eczema. As we know that eczema is irritating and also embarrassing.
Dermatologists suggest using soap that is free from chemicals. Black soap is completely natural without any harmful elements. There are hydrating components in the black soap like coconut oil and red palm oil to reduce irritation. Afterward, the skin is obviously more hydrated.
Natural Cleanser
There is some sort of acids which are very beneficial like Lauric acid, which is an important ingredient in the black soap. With the use of black soap, your skin will be free of dirt. There is a number of moisturizing agents to smoothen the cleansed skin.
No matter what type of skin you have, whether it is oily, normal, or dry – black soap is always the best for cleansing.
Useable For All Skin Types
It is obvious that the black soap is the biggest hit. It is absolutely free from any sort of harmful chemicals, and it is enriched with natural and organic products and useable for every type of skin tone.
And there are many natural products that moisturize the skin and make it free from irritation and all other problems. Also, many users said that it improves the skin texture.
So, either you are facing issues in terms of wrinkles or spots, you can use this soap without even thinking twice about the type of your skin.
Exfoliator
As we know, it is raw, natural, and also unrefined; hence it is a fact of no surprise that there are fine grains of the leaves and the plants from where it is made. These fine grains are very beneficial for our skin, and also these grains make this soap a fabulous exfoliant.
It is essential to remove dead skin cells and also to soften the skin. Black soap for glowing skin is another top-notch reason to use this amazing product rather than getting your skin treatment done by a surgeon.
Reduce Oily Skin And Wrinkles
The use of black soap on a regular basis balances the pH of the skin and also lessens the level of sebum in the body. It affects the skin and reduces the skin's oily nature.
Also, there are many ingredients in the black soap, but cocoa pods and plantain peels are very famous components that are extremely helpful in reducing wrinkles.
There are also a number of agents that help to lessen the wrinkles and fine lines like tannins, catechins, quercin in the plantain.
Razor Burn And Rashes
Black soap is an important factor in making our skin smooth after
 

Waxing

 

Shaving

 

Other methods to remove hairs
It is very useful to remove all the dead skin cells and also important because they can clog the hair follicles. Exfoliation is important to remove the dead cells. Men mostly use black soap during shaving because it is protective and moisturizes the skin.
Final words
All these benefits are only because of the effective ingredients. Such as:
 

Cocoa pods

 

Shea butter

 

Palm bark

 

Palm leaf derivatives

 

Coconut oil
Once we start using black soap, we'll start experiencing the benefits not only for the skin but for the overall body. If you haven't started using this soap, you better do it now.