Characteristics of Engineered Wood Flooring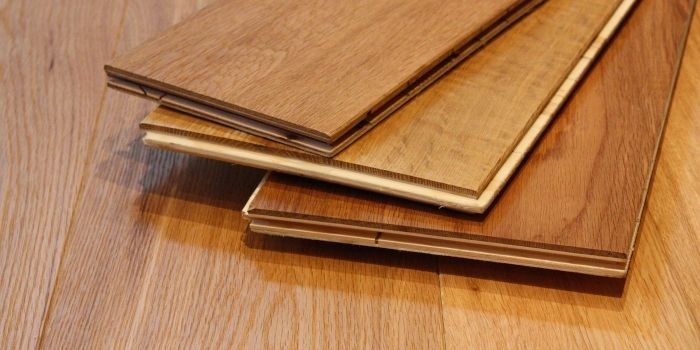 No one can deny the importance of the wood flooring. These floors are considered as one of the most beautiful elements in the home that adds elegance and class. Although solid wood flooring is the most popular, it is expensive for some people. Those who are looking for the wood floors and have less money in the pockets can consider engineered wood flooring. Engineered flooring is strong and tough as the wood flooring and it can be installed over different surfaces like basement floors, concrete etc. Engineered wood flooring is constructed from real wood that is laid over plywood that offers durability. This type of flooring is the best alternative of solid wood flooring, which gives an aesthetic and appealing touch to the interior. They provide warmth and elegance to the home without putting a burden on the pockets. It is the cheapest way to get the look of the natural wood and to increase the value of the property. There are many characteristics of the engineered wood flooring as follows.
Longevity
Another great characteristic of engineered wood flooring is that it is strong and durable. It is a long-lasting flooring that can go longer without needing to be refinished. Engineered wood flooring is made up of layers of plywood which make this flooring a good solution for those areas where high foot traffic remains. Engineered wood flooring is suitable for both domestic and commercial areas.
Does not expand and contrast in moisture conditions
Engineered wood flooring does not expand and contract in the moisture conditions as the solid wood flooring. It is one of the best benefits of the engineered wood flooring and is less likely to crack, buckle or warp. Due to the more clever construction method, it is safe to install engineered wood flooring in areas of the house where there is a risk of damage to the solid wood floor.
Sanded and Refinished
Once you have spent on engineered flooring, you can save yourself for a long time from the hassle of new flooring. The reason is that the engineered wood flooring can be sanded. How many times it can be sanded, will depend on its top layer. A 3mm engineered flooring can be sanded once, whereas 4 to 6 mm engineered wood flooring can be sanded at least 2 to 5 times. After sanding you can refinish as well, to give a new and fresh look to the floor. You can easily get rid from the tough stains and scratches by sanding the floor.
Looks like solid wood
The main benefit of the engineered wood flooring is that it does not look like artificial wood. It provides an appearance like the real wood. Just you need to install a high quality engineered wood flooring. The best feature of high quality engineered flooring is that any person can wonder whether it is solid flooring or engineered wood flooring.
Moisture-Resistant Flooring 
Solid wood flooring is not resistant to moisture and not a good choice for those areas where heavy use of water remains every time. On the other hand, engineered wood flooring is resistant to moisture and can be installed in bathrooms, conservatories and utility rooms. If you are looking for the water repellent floor and at the same time want to decorate the floor with wood, you can go with engineered wood flooring. The engineered wood floor is not totally water-proof but due to the coating of a high-quality wood layer, it is moisture-resistant.
Wide variety
Where the solid wood floors come with a wide range of finishes, grades and species, engineered wood flooring has a wide variety of top layers or lamellas. This means it is possible to give the desired look to the floor with the installation of engineered wood flooring. There are different grades of wood and you can choose those that suit your budget and lifestyle.
Easy Installation
If you do not have much money for installation then you can do it yourself. It is not compulsory to contact with professional workers for the installation of this flooring.
Easy Maintenance
Engineered wood flooring is very easy to care for. All you need to do is vacuuming and sweeping. Spills and stains can be removed by wiping. Remember, wipe the floor immediately after the occurrence of spill or stains.